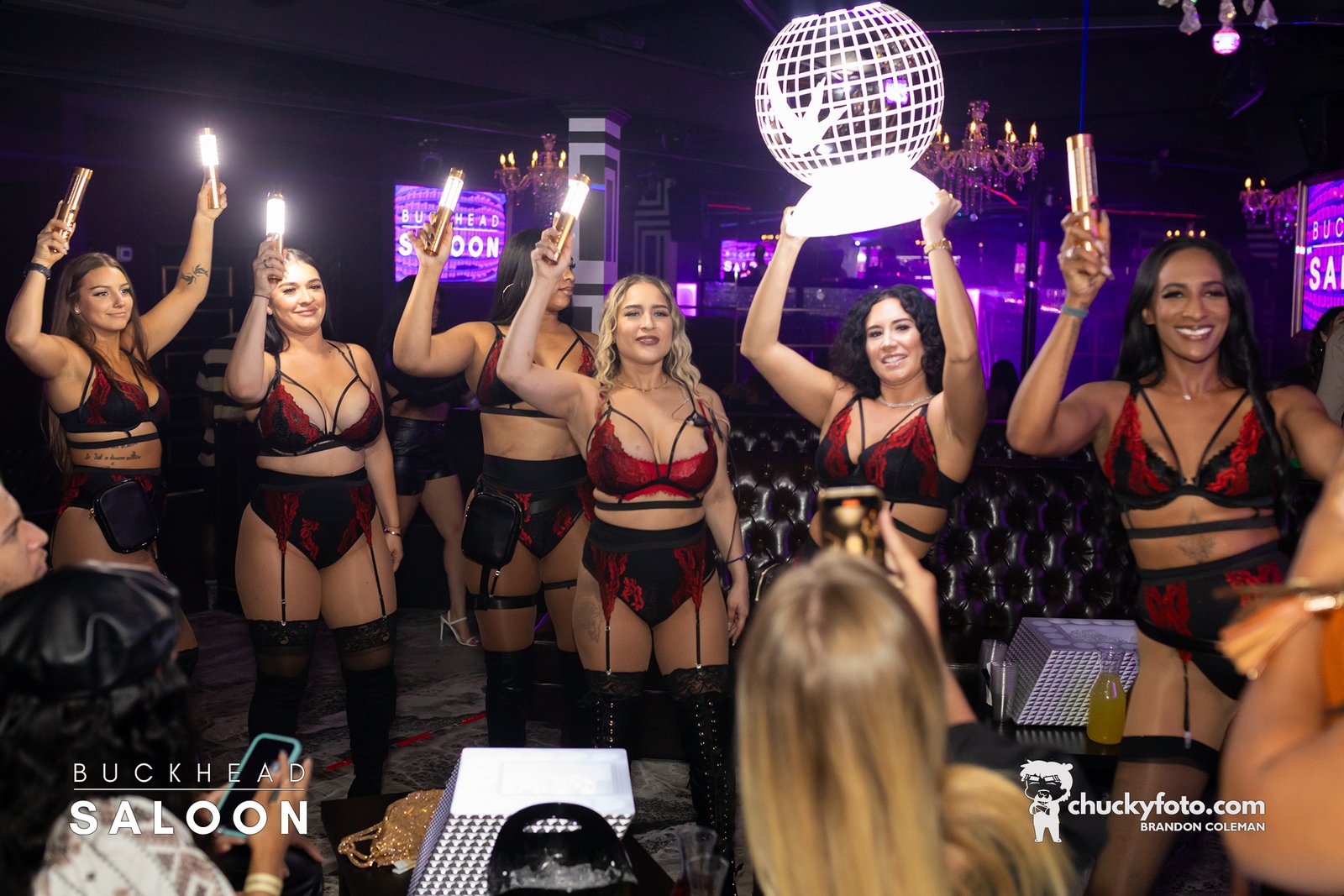 Start your party the right way with us, see how we like to have fun!
Buckhead Saloon offers a fun, laid-back, high-energy atmosphere. We have been Atlanta's #1 sports bar and party destination for 25 years! Root for your team on one of our many Hi-Def big screens! We are Buckhead College Football Headquarters!
Take a stop next door at Side Piece, Atlanta's biggest patio. Most importantly, take in the high-energy of our weekly dance parties and events, especially on Sundays, which has been Atlanta's #1 party in over 5 years.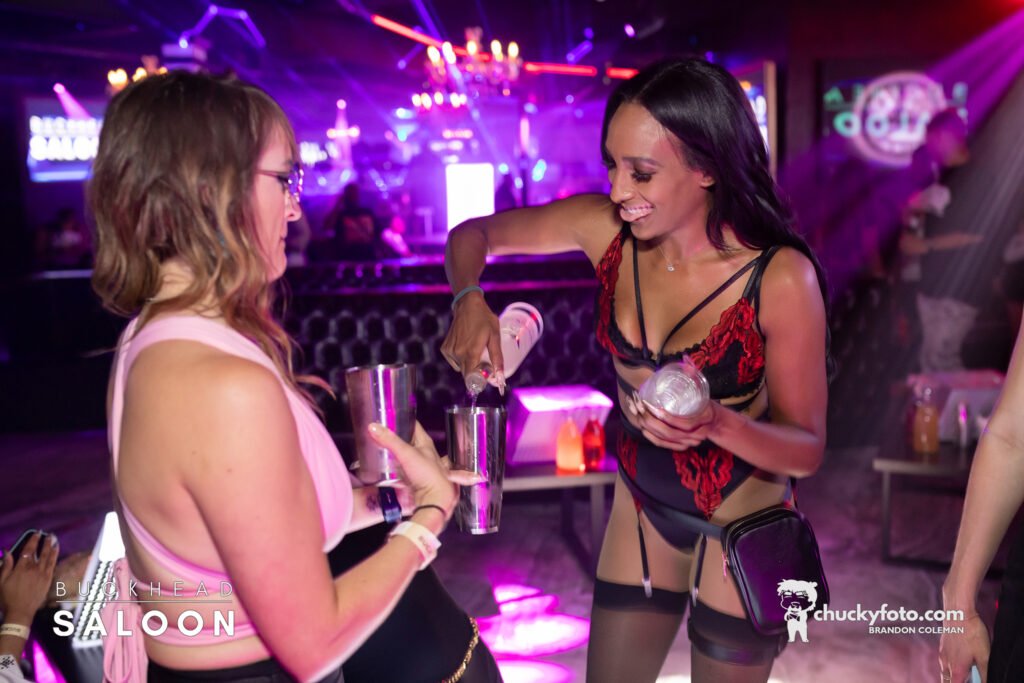 We offer a wide selection of beers, house wines and liquors, all from well recognized and premium brands.
Bottle service is also available when you book VIP with us! You get a dedicated server to your table, making sure that you are always having a good time at all times!
We bring in some of the best local and national DJ's in the Atlanta area to party with you all week long. We drop the beat with genres such as hiphop, rap, EDM, and much more.
One of the saloon's staples is the ladies we bring to the party to truly enhance the party atmosphere. We like to have fun and make sure that you do too. We are dedicated to hosting lively gatherings and ensuring that you receive top-notch care and attention throughout your visit.
Ready to embark on an electrifying adventure at Buckhead Saloon? Take the first step by filling out our form and prepare for a premium experience like no other!